THE WORLD'S BEST CAT HAIR REMOVER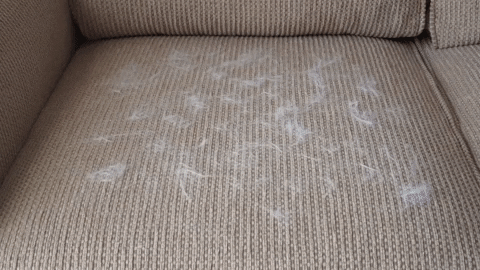 Easy & Effective – Picks up all types of fur & lint within seconds
 Works on all fabrics – Perfect for beds, sofas, couches, carpets, clothing, car seats & more!
 100% Reusable & Eco-friendly – Unlike traditional lint rollers, there are no refills needed. No batteries required. Simply collect, empty and reuse. 
 Portable, Light and Durable – No more lugging around heavy vacuum cleaners. Roller is perfect for the car and multiple rooms.
 SEE ROLLER IN ACTION